Indianapolis Wedding Videographer
I got to tell you when it comes to a wedding this is what I imagine.  The preacher's advice, the gorgeous weather, the handwritten vows, everything was perfect.  I mean seriously, listen to these vows, these had to be professionally written.  Having the ceremony and reception both at the Hawthorns Country Club made it easy to get around.  I enjoyed working with DJ Wes and photographer Mandy Leonards.  Be sure to check out Janell and Zach photos on her blog.
As you'll see in the film, Janell and Zach have to be the most genuine, thoughtful couple I've filmed thus far.  This was the first wedding I've filmed where they sent me an invitation, a save the date card, and actually asked me what I wanted for dinner.  Janell told me they talked several times on their honeymoon about how excited they were to see the video.  I hope they enjoy it for years to come.  Best wishes to the Zimmers!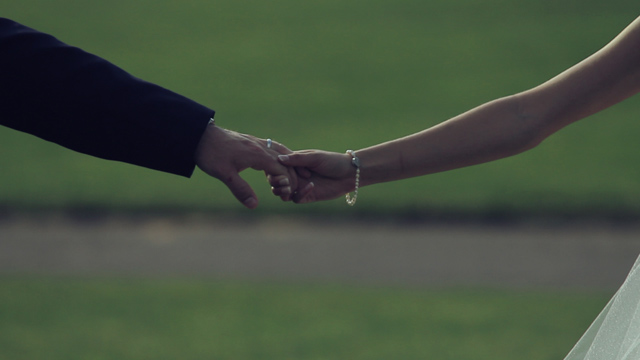 Event Coordinator – Stephanie Rice
Hair Stylist – Becca Deardurff
Photographer – Mandy Leonards
Florist – Nancy Porter
Cake Baker – Luita Williams
DJ – Wes Adkins
Reverend – Robert Davis