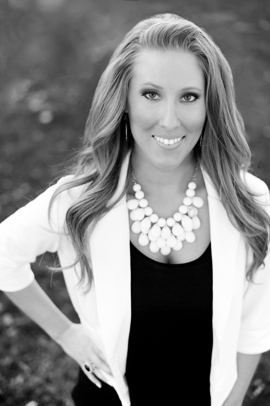 My name is Christine Foulke, I am a Wedding & Event Planner at Boldly Chic Events. I graduated from IUPUI with a Bachelors Degree in Tourism, Conventions and Event Management.
How did you get started in weddings?
I majored in Event Management in college and gained experience in the industry. I discovered I really enjoyed connecting with couples and families as I helped them make their visions come to life.
Favorite night of the week, and why?
Friday! The weekend has finally begun! Although, this usually means we are still working!:)
Where do you go for inspiration?
I lose myself in magazines. Although the internet is full of inspiration, I love being able to kick back on the couch and flip through these glossies.
What's your favorite part of a wedding?
My favorite part is watching the couple's first dance. I get chills every time.
How would you describe your style?
Modern, trendy, bold.
Where can we find you when you're not working?
Probably watching Bravo.
Which words or phrases do you most overuse?
"Chic"….makes sense.
What's always in your fridge?
Wine. Always. And pickles, I'm obsessed.
What is your greatest extravagance?
Purses.
What advice would you give a couple the day before their wedding?
Have fun! When couple's trust their vendors to make sure their day is perfect, they shouldn't have any distractions or be stressing about the smallest details.