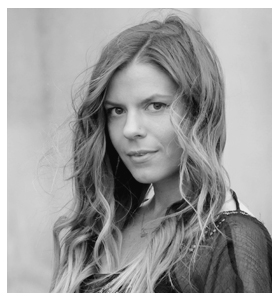 In pursuing my dream to always, always be an artist, I've photographed seven years of wedding joy and gleefully eaten cake along the way. My professional passion is making your day magic and highlighting your very happiest moments. I'm an Indy raised wife and mom who lives a life full of love and creativity and I bring this inspiration to work every day.
www.saraackermann.com
www.saraackermann.com/blog
@sackermannphoto

How did you get started in weddings?
I got started in weddings after I finished up photography school at University of Kentucky. I moved back home and started my wedding business right away.
Favorite night of the week, and why?
My favorite night of the week is Saturday night. If I have a wedding on a Saturday, that means I'm doing something that I love and really enjoy and I'm surrounded by a ton of happy people. If I don't have a wedding on a Saturday, that means I'm spending the day with my husband and son, which is always my very favorite.
Where do you go for inspiration?
I go to two places. The first is my office that I share with Boldly Chic Events. Together Lori and I put together a space that's creative and girly. It's filled with smart women who are not only business owners themselves but also in the wedding industry. It's a place I can go for a good laugh or a great idea for a styled shoot. It's perfect. The second place I go is to my neighbors house. My neighbor Hayley writes at The Tiny Twig and she is a business woman power house. She's stylish and creative and a complete go-to for anything I need in my personal, spiritual or professional life. I always leave her house feeling refreshed and inspired with a million new ideas and to-do adventures.
What's your favorite part of a wedding?
My very favorite part of a wedding is when a Bride and Groom are able to enjoy themselves and spend time together.
How would you describe your style?
My style is a little trendy and a whole lot fun.
Where can we find you when you're not working?
When I'm not working I'm with my family. Because I work most weekends I really soak up my family time and will do anything and everything that I can with any free moment that I have with them.
Which words or phrases do you most overuse?
Collectively, I think all of us in our office overuse the word "Chic".
What's always in your fridge?
Good cheese and salsa. The perfect go-to snacks.
What is your greatest extravagance?
My greatest extravagance is my son's clothes. I can't help myself he's just so cute and chubby and looks perfect in really adorable clothes.
What advice would you give a couple the day before their wedding?
Have fun and relax. Seriously, don't do anything but have the best night of your life.