Wedding Video Songs
Here are a list of a few of my favorite music licensing websites perfect for wedding video songs.


Song Freedom is a very popular music licensing geared towards photographers, videographers, schools and churches. Song Freedom is a great resource for wedding video songs. What is cool about Song Freedom is not only does it have the indy type artists, but it has mainstream artists and famous common songs by artists such as Frank Sinatra, One Republic and Ingrid Michaelson.
Cost: Standard License $29.99 per song Commercial License $199.99


The Music Bed is another great choice for wedding video songs. What I like best about The Music Bed is that you can search by genre, pop-rock, cinematic, etc… Unlike Song Freedom they don't have extremely popular artists, they are geared more towards the indy up and coming musicians. But they do have amazing music that will be one of a kind in your next edit.
Cost: Standard Single Use $49 per song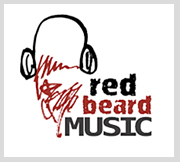 RedbeardMusic.com licenses music specifically for portrait and wedding photographers, and event videographers. The pricing starts out at $30 a year, which is interesting because you can use a track in as many projects you want, but you have to renew it every year, which sounds like a pain. I don't know much about this site, but after previewing a few tracks I can tell they have some quality music great for wedding video songs.
Costs: Starting at $30 per song per year, unlimited use
I hope this gets you started on your next project.